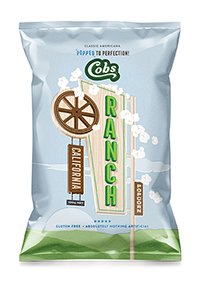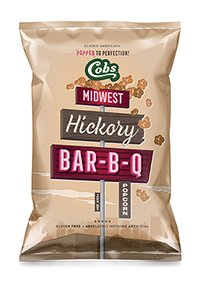 Paying homage to what Cobs calls "the land of popcorn", the brand has launched a new Americana range with three new flavours.
According to Cobs, the three Americana-range flavours are described as follows:
Vermont Maple Vanilla – "celebrating Vermont's state tree, the maple, this delicious flavour combines the smooth taste of maple, with flavoursome vanilla, and the finest-quality corn. Three of nature's wonders combined into a sweet, fragrant popcorn."
California Ranch – "first invented in the early 1950s by a cowboy on a dude ranch way out west, this iconic flavour emulates that all-American ranch dressing. Combining the creaminess of buttermilk, with the spiciness of black pepper and onion, this popcorn has the taste of bona-fide, real-deal ranch dressing."
Midwest Hickory Bar-B-Q – "this time-honoured, full-of-flavour, ol' fashioned American blend combines the flavours of hickory smoke, Midwest seasonings, and fiery spices."
Cobs co-founder Ravit Walys said: "We really wanted to pay homage to the land of popcorn, and celebrate the different regions throughout America. Cobs uses the finest-quality ingredients, including the very best corn available, and we're really celebrating some classic American flavours with this new range."
Available in 100g (California Range and Midwest Hickory Bar-B-Q) and 120g (Vermont Maple Vanilla) bags, the Americana range has an RRP of $3.29.