International design agency Cowan has just relaunched in Australia, the company has announced.
It comes at a time, says the company, when client needs in Australia and Asia are once more driving marketers to invest in regionally based brand design.
According to the agency, the Cowan Australia team will work seamlessly with existing Cowan offices. These are in Beijing, Shanghai, Singapore, Ho Chi Minh City and London.
The Aussie team will offer an "integrated international service" that builds on Cowan's record of creating and growing consumer brands. Cowan's clients include Tesco, Johnson & Johnson, Nestlé, Danone and Coca-Cola.
Newly appointed CEO Dominic Walsh (right) will lead the Cowan Australia team. He joins from Landor Associates, where he was managing director.
Mr Walsh will lead the business from the newly created Sydney office in addition to the established Melbourne office.
He will partner with Chief Creative Officer Bob Price, who recently joined from Leo Burnett. There, he was a globally focused executive creative director in both the USA and Russia.
Meeting marketers' needs
Dominic Walsh said: "Today's brand marketers have three pressing needs.
"First, they need to influence their points of transaction, including packaging, physical stores, e-commerce and every other touch point where there is a value exchange between brands and customers. To meet those needs, we'll be building our innovations expertise, to add to our existing skills in retail and packaging.
"Second, they must understand – and become relevant to – the rising Asian consumer. We've been established in the region for more than a decade and are well placed to assist Australian clients who are increasingly looking to Asia as part of their growth strategy.
"Finally, brands need agency support that's as agile and entrepreneurial as the start-ups taking their market share. They need solutions that are fast, high quality and value based. Until now, they've struggled to find agencies that can deliver all three elements. That's what we're here to do."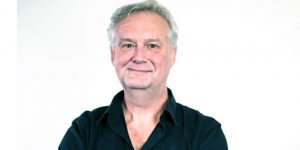 Bob Price (right) added: "It's refreshing to be embracing the agility, strategic rigour and creative firepower of an independent operator such as Cowan – especially at such a pivotal time for brands."